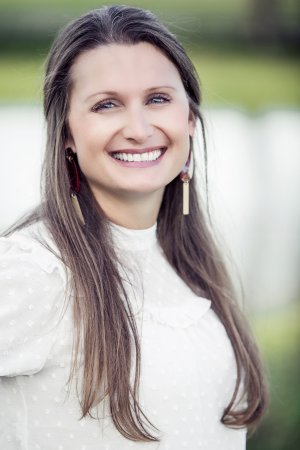 I truly love working with kids and their families. I enjoy seeing each young patient's smile and get excited about caring for their teeth! There is something so special when a child who has struggled with cavities in the past becomes cavity-free and stays that way! It's a huge feeling of accomplishment.
Being a dentist gives me the chance to meet and interact with so many great people in our community that I otherwise would not have the opportunity to meet. I cherish being a part of their overall health picture, and love to share my knowledge and skills with parents in the hope that I can reduce the occurrence of dental caries (decay) and other oral conditions in children.
Education and Continuing Education
I earned my Bachelor of Arts in biology from Hendrix College in Conway, AR before obtaining my Doctor of Dental Surgery degree from the University of Tennessee College of Dentistry in Memphis. I graduated with high honors, and received the Dental Scholarship Endowment and the Jack T. Andrews Award, both of which were presented on the basis of leadership and scholastic achievement.
I believe that continuing education is an essential element in my ability to provide modern, cutting-edge dental services for my young patients. I recently attended the Comprehensive Review of Pediatric Dentistry for General Practitioners in San Francisco, and have attended the University of Tennessee's pediatric dentistry annual meeting for the past seven years.
Professional Affiliations
Outside the Office
I live in Hendersonville and am happily married to Dr. Jayson Tabor, who is also a dentist in Hendersonville. We have three daughters, Anna Grace, Madeline, Emerson, and our newest addition Mary Charlotte! We also have a dog, Lucy, a nine-year-old West Highland white terrier. I am also very lucky to have my sister, Dr. Clair Poff, working alongside me!
In my spare time, which is sparse, I enjoy running, swimming, playing tennis, catching up with my girlfriends, and bargain shopping.
A big believer of giving back to my community and serving those in need, I have volunteered my time at the Interfaith Dental Clinic, and have been on several medical and dental mission trips to various countries, including Haiti, Brazil, El Salvador, and Ecuador. I am also an active member at Long Hollow Baptist Church.
Click here to schedule an appointment!