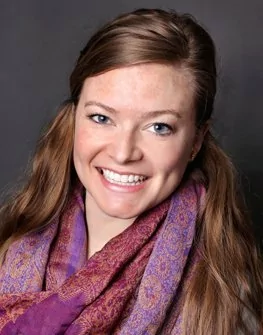 I feel I am uniquely blessed because I get to work with both adults and children. It is always gratifying to make children smile. Unfortunately, many kids have a fear of the dentist at a very young age. I love to show kids that coming to the dentist can be fun! There is nothing like gaining the trust of a child and being a part of a positive dental experience. When it comes to adults, often times they bring some of the same fears with them! I love making people feel comfortable and helping them understand that together, we both want the best for them.
Meeting people from all walks of life makes each day fun and exciting. I love hearing people's stories. Unfortunately, I am often guilty of asking questions while working on someone's mouth! But I just love getting to know people and finding out about their lives. We all have so much to learn from each other.
It is a true pleasure to come to the office; I am so lucky to get to work with people who are so talented at what they do. We are a family at Tabor Dental & Kid City Smiles, and we will treat you like family! We are always smiling and we love helping others smile, too!
Education and continuing education
I attended Hendrix College for my undergraduate degree, and continued on to the University of Tennessee College of Dentistry for my Doctorate of Dental Surgery.
Since I see both adults and children, I feel it is best for my patients that I be knowledgeable in new techniques in aesthetic dentistry, as well as current trends in pediatric dentistry. I consider learning to be a lifelong journey, not a destination. There is always something new to learn that will directly benefit the care I can give to my patients.
I also partake in the Sumner County She-Docs Study Club. Through the She-Docs, I have come to make some wonderful friends among the many other female dentists practicing in Sumner County. We discuss problems faced by individual providers as well as clinical issues some practitioners are facing. It allows us to connect on an individual level and help receive meaningful clinical feedback from other practitioners in our area.
Professional affiliations
Outside the office
I grew up in northwest Arkansas, in a small town called Paris. My parents still reside in Paris on the 100-acre farm where I grew up. I love going back to visit my parents, though the eight-hour drive makes it tough!
My husband Justin and I live in the Hillsboro Village area of Nashville. Justin is also a dentist and practices in the Pleasant View, TN area. We met in dental school and recently got married. We have a Jack Russell terrier named Cortez who is like a son to us! As with all Jack Russells, he is very hyper, but I can't imagine our lives without him! We recently purchased our first home. We love being homeowners, but everyone was right: the work never ends!
If I'm not working, I am probably reading a new book. I recently got my Nashville Public Library card, and I am taking full advantage of its benefits! I also enjoy playing tennis. I was lucky enough to join a tennis league over at Centennial and have met some amazing women. Justin and I love going to concerts and shows, and Nashville is the perfect place for music lovers!
In the community
My sister and practice partner, Dr. Mary Beth, and I were blessed to grow up with a father who was a dentist and mother who was a registered nurse. They are both wonderful examples of living generously and caring wholly, and instilled in both of us the importance of community service.
Justin and I are members of Covenant Presbyterian Church in Nashville. We are enjoying our new church home and are so blessed to have found such a welcoming community. We have also been to Haiti for dental mission trips twice with CMI Medical Missions. We look forward to continuing our work in missions and using our specialized skills to help those who need it most while spreading the Gospel.
Click here to schedule an appointment!